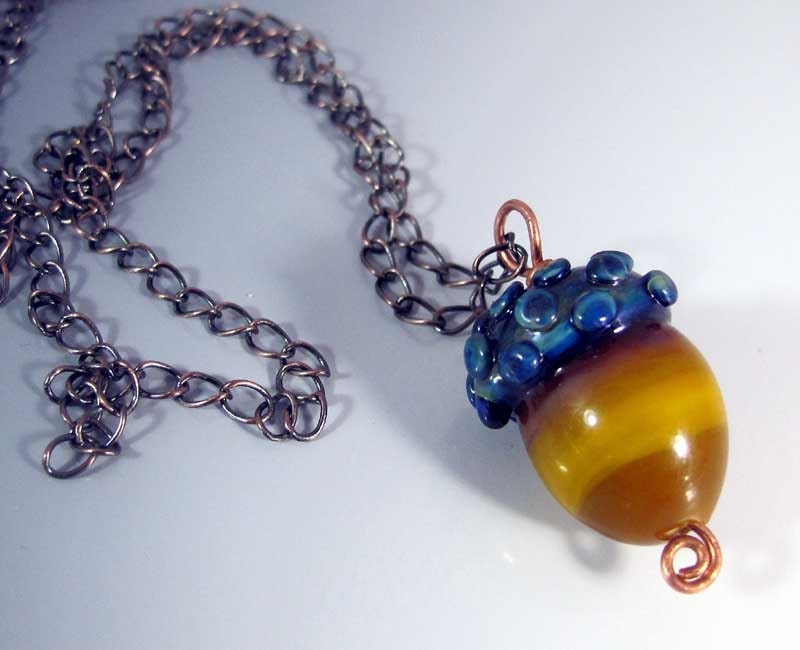 This has been a lot of fun. :-) I have an upcoming show in late October and decided to go with 'autumn' pendants. Acorn beads have always appealed to me, so I have been making acorn after acorn. Some color combinations aren't 'all that' and some work beautifully.
This color is called pumpkin. I made pumpkins with it and that just wasn't a winner. But it sure makes a warm pretty acorn. The top of the beads have also been challenging in color, but it seems reactive silvered glass add some nice interesting depth.
It's been so nice to have time in my studio and time torching. Ideas that have been floating around in my mind can finally be approached. Good or bad. Some turn out and some ... not so much! Like the pumpkins. But it seems the things that don't turn out still lead to something good. Click on the picture to go to my Etsy shop to see acorn beads and this particular necklace.