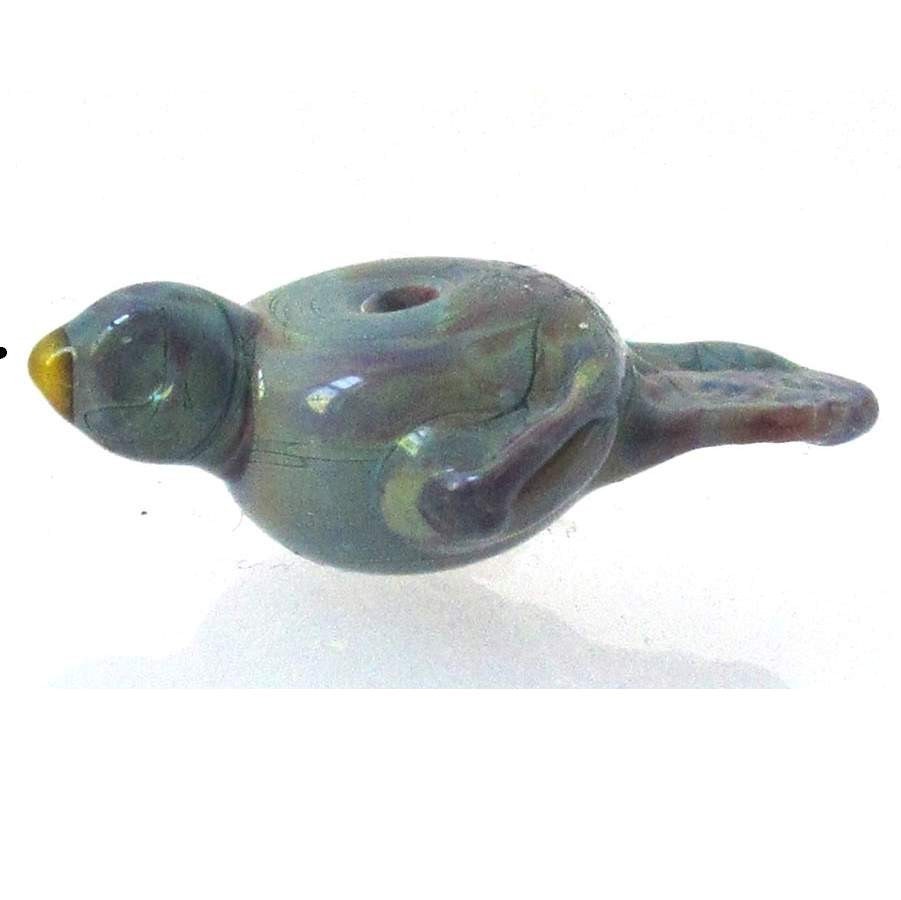 Recipe Time!! Here is our favorite apple crisp. A super easy recipe to make on Sunday afternoon in the fall. And a little bird lampwork bead to watch you cook. ;-) click on him to get to the Etsy listing.
You might get some vanilla ice cream to put on top of this! (or better yet, use my recipe and make your own)
This is an easy recipe
Use a 10 x 6 baking pan
butter it
peel, core and slice apples until the pan is almost full.
in another bowl mix
1/2 c oatmeal
1/2 c packed brown sugar
1/4 c flour
1/2 t cinnamon
dash of salt
1/4 c butter or margarine
you cut in the butter until this mixture is crumbly
then put this over the top of the apples
bake 350 about 40 minutes you test it with a fork to see if the apples have baked to tender.
different apples bake at different times so you have to check it.
I like to use Rome apples. a mixture of different types is good too.
serve warm with ice cream or whipped cream or just on it's own.
enjoy!!!