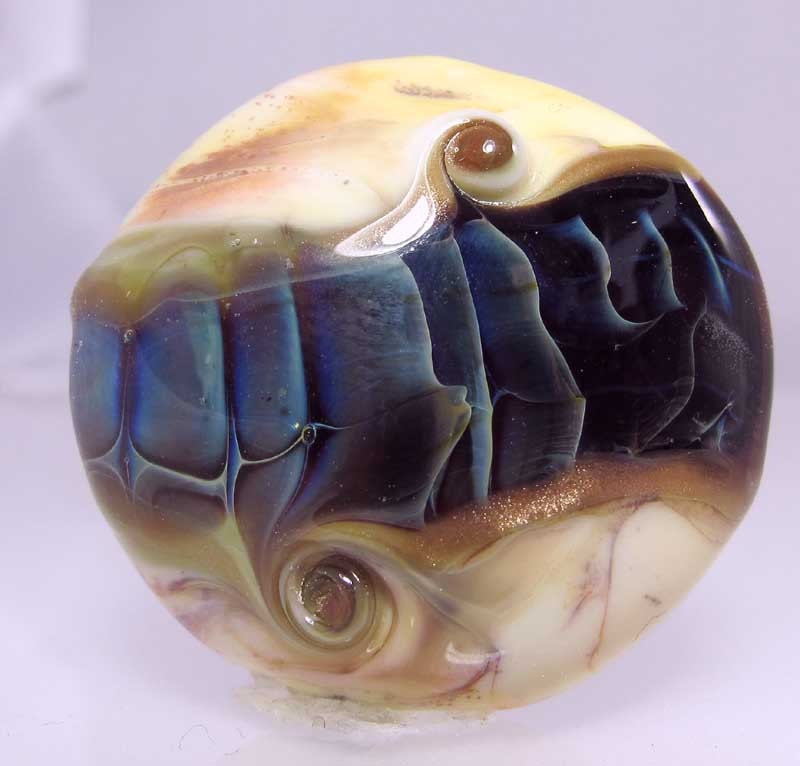 It's wonderful to have time to work with glass, and metals. I am so blessed to have some time at home and to have a place to work. It's a dream come true for sure!
This is what I've been playing with. Silvered glass. It does all kinds of wonderful things. The rod of glass that looks black, and easily could get lost in with my other glass if not marked. Marking it is a good idea since it isn't cheap, that's for sure! But look what it does! To bring out the color, you melt the silvered glass onto the base bead, and then you let it cool until the bead doesn't glow with heat. Then, turning the oxygen down in the torch produces a reduction environment which brings the silver in the glass out, producing deep colors. So you turn down the oxygen and slide that bead thru the flame, which some people call a 'dragon's breath' and you watch the colors lift.
It's great fun to watch, if it's going good. If it doesn't bring up color, then you can try holding your breath, or looking at it crosseyed, tapping your feet, hanging upside down. It is temperamental.
In the past, with working full time, I didn't have time to work with this glass. I have some stashed in a little pile to try out and have wished to try it for about a year!
So now it's time.
This beauty is in
my Etsy shop
. Help support my retirement. Buy ALL my beads. ;-) LOL