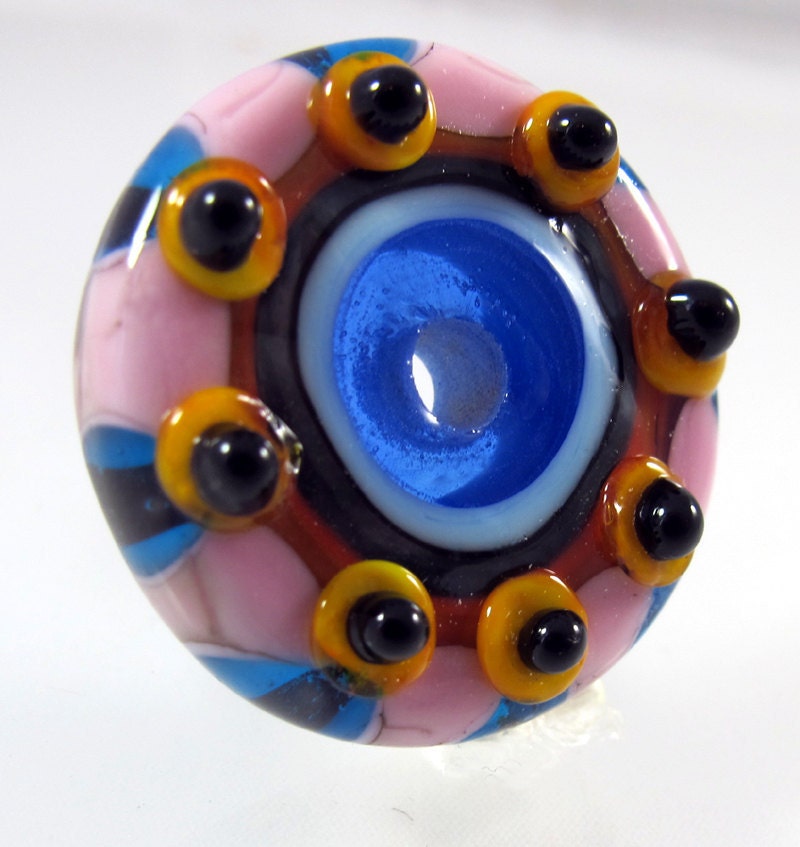 Today was a fun day. A friend, Carla, had an extra ticket to the Intergalactic Bead show which is in Charlotte this weekend. There was a good mix of vendors, and a nice crowd today. The weather was beautiful, so I'm glad we went in the morning. We were there several hours and found stones and cast jewelry components, and beads. Lots of nice people were selling their work and it was fun to visit with them if they weren't swamped with customers. The tables with stones, especially, had a many customers.
I found some colorful little beads that will look super with discs in jewelry. You know how I love to make lampwork discs!
And this disc? I finally took some pictures and posted on
Etsy
. My laptop has been in the shop so I used my husband's new desktop computer. Ok. I like it a whole lot better! The display is nicer with color and it was easier to use my Adobe program. Poor guy... now he'll have to share!