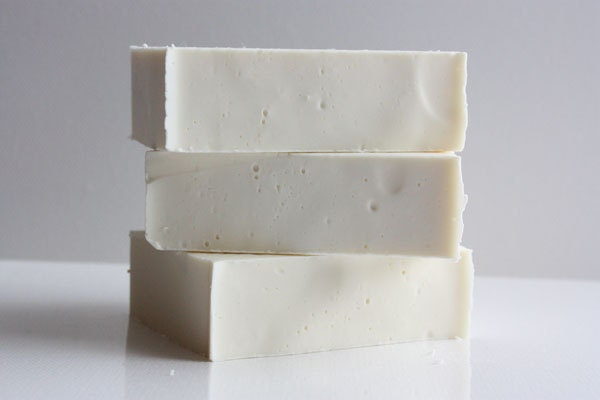 Most liquid soap comes in nonrenewable plastic packaging. Substituting one bottle with a bar in each U.S. home would keep 2.5 million pounds of plastic out of landfills.
Being respectful of our environment is something important to me. Possibly it is because of being brought up in farm land. Walking fields with my friends, riding in wagons filled with grain, ice skating on the river that went through my friend's farm, it made me, as a child notice the environmental impact on the land. That river that went through the farm was always being fished. My Dad told me that we couldn't eat the fish from that river because it was too dirty. That was in the 1960's and industrial waste was coming from where? Or was it from farm fertilizers? But to a kid, it's a sad thing to know that . I know kids swam in that river too, and once my brother and I found the rope swing that went over the river. I fell from the rope swing (thus learning what 'lost your grip means') and when I got home, my Mom made me go straight to the shower. I've wondered why that river was considered dirty, and do know that it has been cleaned up.
As I've written before, I was also brought up with a family that grew most of their food, and recycled just about everything. When I went to college, and then 'out in the world' it was a big surprise to me to see what people throw away.
Lately a discussion has been going on that I am involved in. We've been talking about the environmental impact of plastics. A friend told me she feels plastics are the major problem we have created for the planet, and potentially the most damaging to our children's and grandchildren's health and well-being. One thing she mentions is using bar soap instead of bottled soap as it would make a huge different to the amount of plastic in the environment.
Did you know that the soft soaps you buy in pump bottles have a negative impact on our environment? That never has crossed my mind. Maybe I have never considered it because I like a good bar of soap. Something that is creamy and smells good. Handmade soaps are at many groceries, farm markets, and on line. They smell good. Did I already say that? They have no chemicals in them. You can get all kinds of soaps with different types of base oils. They last a long time. They cost less money than the soap in a plastic bottle.
When looking on Etsy for handmade soaps, I found a local crafter here in Mount Holly, NC.
Kali at the Etsy shop
Love Toast and Jelly
has some handmade soap in her shop. Her soap is pictured here and if you click on it, it will take you to her listing. It's a nice olive oil based soap. Doesn't that sound just naturally good?
Or maybe you are hooked on liquid soap. Make your own and pour it into a ceramic or glass soap dispenser or reuse that plastic one you have sitting by your sink. I'm going to try it.
Here is a recipe from Frugal Living:
Difficulty: Easy
Time Required: 10 minutes of hands-on time
Here's How:
Grate or finely chop a bar of soap (about four ounces of soap).
Bring four cups of water to a boil.
Turn off the heat, and add the soap. Stir to melt the soap. Continue stirring until the mixture is fully combined. At this point the mixture will be very liquidy.
Allow the mixture to cool for at least 15 minutes. Then, stir again. At this point, the soap should be slightly thicker.
Allow to cool for another several hours or overnight.
Stir to check the consistency. If it seems too liquidy, reheat and add more soap. If it seems too thick; reheat and add more water.
Once you're satisfied with your soap, add a few drops of essential oil and coloring, if desired.
Then, pour your soap into dispensers, and enjoy.
Tips:
Want to make a bigger or smaller batch? Just use one cup of water for every ounce of soap.
This recipe stores well. Make up a big batch, a few times a year.
Results will vary depending on the type of soap used. Tweak the recipe until it meets your needs.
For a super-smooth consistency, run the finished soap through a blender before pouring into dispensers.